Dana's Hutong Cooking Class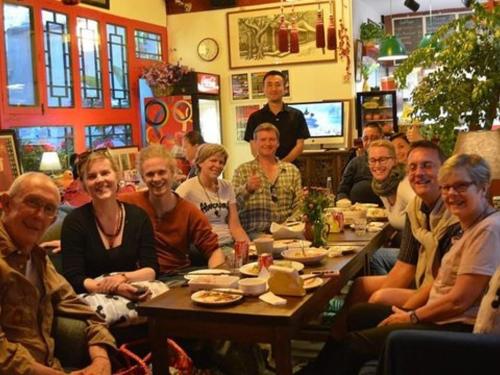 The jiaozi ?? is a common Chinese dumpling which generally consists of minced meat and chopped vegetables wrapped into a piece of dough. Popular meat fillings include ground pork, ground beef, ground chicken, shrimp, and even fish. Popular mixtures include pork with Chinese cabbage, pork with celery, lamb with spring onion, leeks with eggs, etc. Jiaozi are usually boiled or steamed. Jiaozi is a traditional dish eaten during Chinese New Year's Eve and some other festivals. Family members gather together to make dumplings.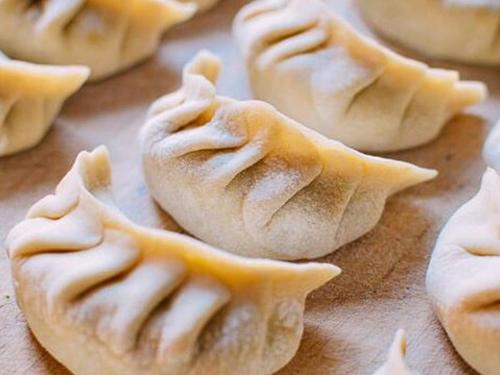 Our chef, Zuo, is from Xi?an , the hometown of Terracotta warrior. He is good at northern dishes , especially noodles and dumplings. he will teach you how to make meat and vegetarian dumplings with simple ingredients and seasonings, every body will get involved to mix fillings, create a dough, roll the wrappers, pinch dumplings and pull the noodle. Also Zuo can make lots of Xi'an Cuisine, such as dumpling ,steamed stuffed bun(??),fried dumpling???? , oil sprinkled noodles?????, Chinese hamburger?????,steamed cold noodles (????) ect.
You will enjoy a meal cooked by yourself, free beer/ wine, soft drinks and fruits are all included. We also serve free dish with dumpling and noodles, please let us know if you a special food request.

We will have a class inside of 161Lama temple courtyard hotel. you will enjoy our chinese style decoration , friendly english speaking staff, relaxing atmosphere, it's great for family, group of friends or colleagues who want a unique experience while staying in Beijing.
MAKE A RESERVATION!
If you want make a reservation,please e-mail to beijing161lthotel@hotmail.com OR beijingeasycafe@hotmail.comWechat add 18310509738 (Dana)Contanct to Dana Or call us
+86-18310509738 
+86-10-84015027RMB 198– for 1 adult
RMB 368–for 2 adults
RMB 168 each–for more than 3 adultsRMB 128 each–for more than 5 adults
Free for children under 5 years old
How to make dumplings;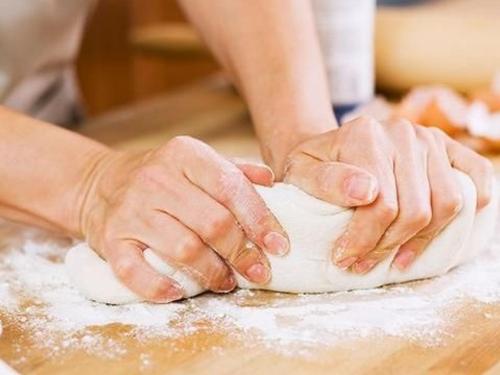 Part 1 Making the Wrappers
1.Making the WrappersMix the flour, salt, and water in a large bowl. Mix the ingredients together until you make a nice, smooth dough. Use a wooden spoon to stir the ingredients together until they are fully incorporated.

2.Let the dough rest for 10 minutes. This can help the ingredients settle together. As you wait for the dough to rest, you can cover the bowl with cling wrap. You can start to make the filling for the dumplings while you wait.

3.Make each circular wrapper. Simply use your hand to pick up each piece of dough and pound it into the board to make a small circular disc. Then, use a rolling pin to smooth out each disc until it's about 3 inches (7.5 cm) in diameter. They don't have to all be exactly the same size, but it can help to get them as close to the same size as possible.
Part 2 Making the Filling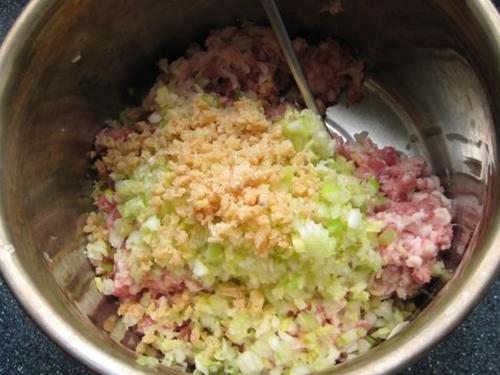 1.Shred the cabbage and put into a stainless pot. If you'd like to be extra thorough, then you can add a dash of salt to the cabbage and let it sit in a bowl for 10 minutes; this will allow the salt to soak up the excess moisture in the dumplings.

2.Mix the cabbage and minced meat together . Ground meat is meat finely chopped by a meat grinder. The process of mincing is usually done manually. Continue mixing the cabbage and meat together until they are thoroughly blended.
Part 3 Scoop the filling onto wrapper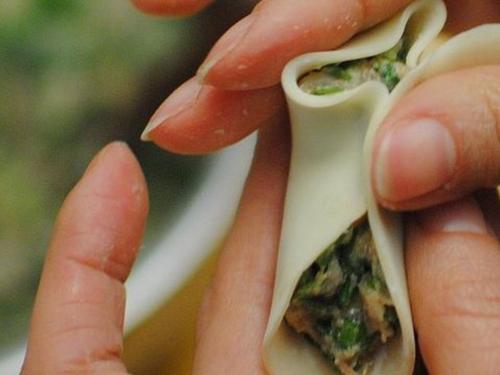 1.Just use a spoon to scoop out 1-2 tablespoons of the mixture in the center of every wrapper.
2.Fold the sides of the wrapper together. You should wet the edge of each wrapper with a damp finger and then fold the sides together, crimping (pressing together) the dough with your fingers to seal the contents inside. To do this, first fold it in half and press together the top of the edge. Then press each side together, while crimping it. Simple mechanical "dumpling presses" are also available to simplify this process.
3.Place the wrapped dumplings on a floured surface. This will keep them from sticking to the surface and will make your dumplings ready to either boil or fry?it's your choice!
Part 4 Boiling the Dumplings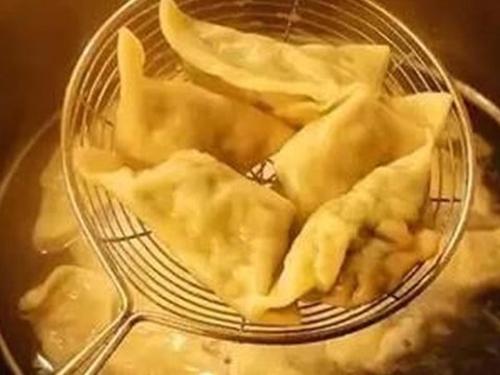 Put the dumplings in boiling water. To make sure that they are thoroughly cooked, one method used in China is the "3 boil" method. To do this, add the dumplings to boiling water, and return the water to a boil. Then, add 1 or 2 cups of water (it can be cold or at room temperature). Wait for it to boil the second time, then add water again. After the water boils the third time, your dumplings should be good to go.
Part 4 Enjoy delicious dumplings
Serve these tasty dumplings while they're warm. You can enjoy them with a dipping sauce of your choice.